Day 30 - Barstow CA to Carpinteria CA
Final day for some of us. We loaded up the car and hit the road and headed for LA. Within minutes the traffic picked up and it was getting heavy even by the edge of Cajon Pass. Part way down Cajon I took a detour to check out some of the railroading, but a confusing mishmash of roads and Private Crossing signs and the like made for little progress. One day I will master this pass.
On we pressed under boring gray skies and soon arrived in LA itself and met its atrocious relentless traffic.
We stopped at the La Brea Tar Pits, one of LA's highest rated tourist attractions but balked at their $11 entry fee. Instead we wandered around, looked at some dirty looking pools and piles of mud and went and got lunch.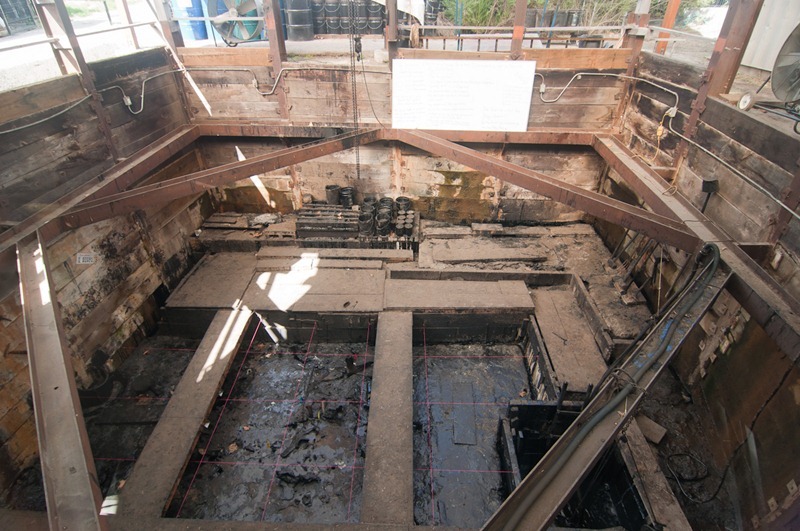 One of the excavation pits at La Brea.
Lunch was delicious mexican affair, one of the best I've had yet.
On towards the airport we headed. On the way, and I'm not kidding here, but on the way we passed an oil field. Yes, that's right, in the middle of LA, on one side there was a subdivison, and on the other side was a field full of pumpjacks! Goodness me. I guess that's the kind of place LA is; if you they can pump oil in the middle of the city… they will.
I eventually arrived at LAX where I dropped off the boys. No searches of the vehicle this time, I guess vehicles on the "departures" lane are far more pressed for time than those on the "arrivals" lane. Really proves what a farce the whole thing is and just adds to my general disdain of all things security related. Recent findings from the US Govt have suggested that the TSA is a massive waste of money… I could've told them that without requiring an entire study!
I digress, where was I? Oh right, stuck in traffic.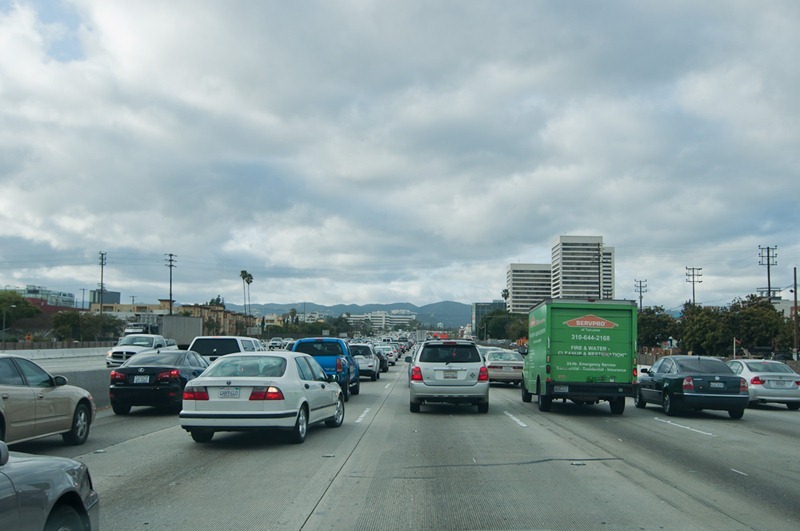 Sad thing is, this isn't the only photo of LA traffic I have.
Eventually, several hours later I made it out of LA and onto the coast. Oh what a relief!!!!! Good riddance LA may we never ever meet again!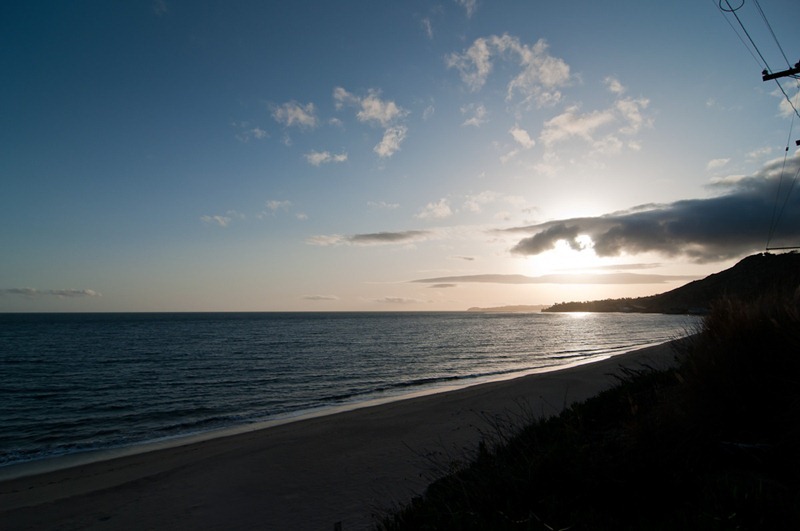 I cruised along in still heavy traffic, in fact very heavy traffic for what I thought would be a quiet road, but never mind it was a breeze compared to what I'd just been through. I stopped and found a nice place to watch the sunset, and was one of only a few people who decided to do so.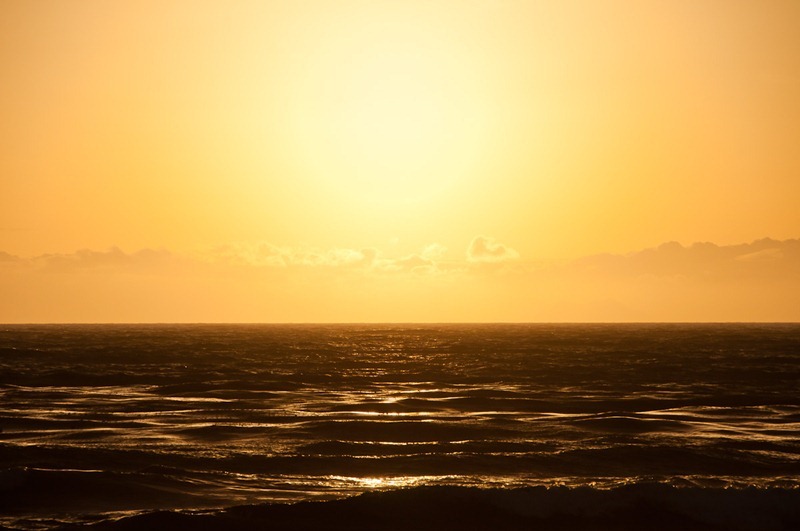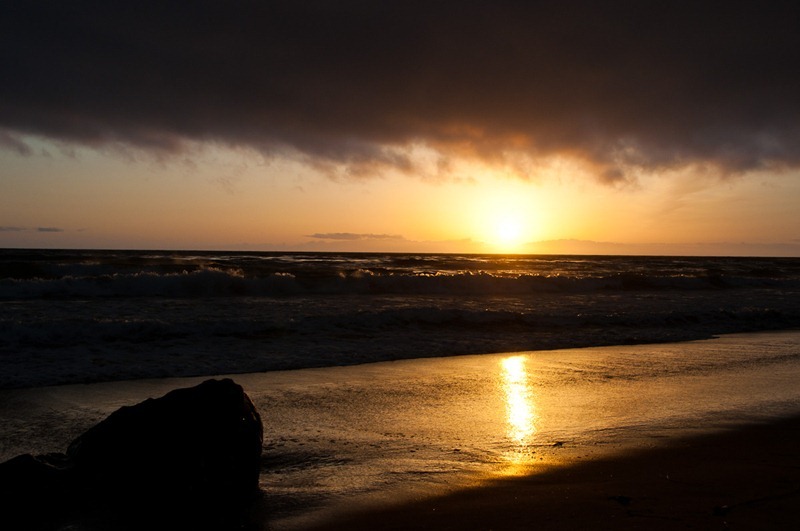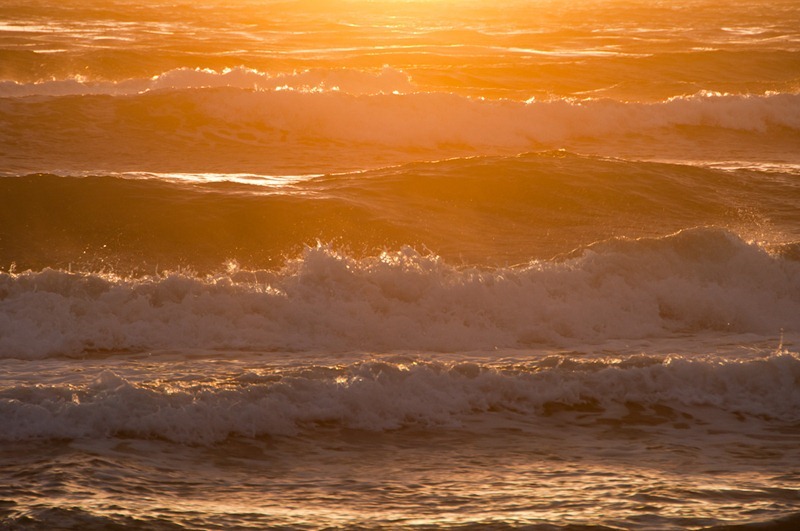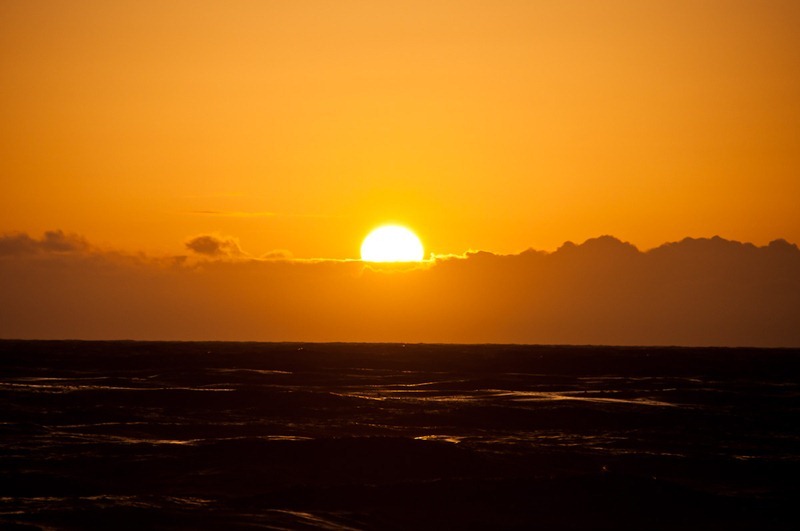 Soon it was time to find food and a room though so I stopped at Santa Barbara, assuming that in a large city I would easily be able to find a cheap motel. Wrong. $120 was the best I could find. Rather than try and battle it out in an unfamiliar city I found some free wifi (from the $120/night place) and found the nearest cheapest motel. Sadly this was back in the direction I'd already been so, ok, back on the road and back to Carpinteria where I found a suitably cheap and motel for $45 a night. Dominos in the room as I listened to the endless traffic outside. A little research on sights up the road and I called it a night.