Day 31: Portland, OR to Madras, OR
Another morning and this time I was, I have to admit, a little bit excited because I was in Oregon, and it was raining. It's just what Oregon is supposed to do! I decided that today would be my last day in Portland, so I packed up and headed off to the Lloyd Center for some final book shopping. Hopped on the MAX into town and visited Powells again to load up on more books. It was perfect book shopping weather, being dark and gray and raining. I had a lot of fun riding the light rail into town, dodgy rain showers as I ran from building to building down to Powells, and then browsing the isles of books watching the rain pouring down outside.
After Powells I went on a bit of a walk around Portland, since it wasn't raining any more.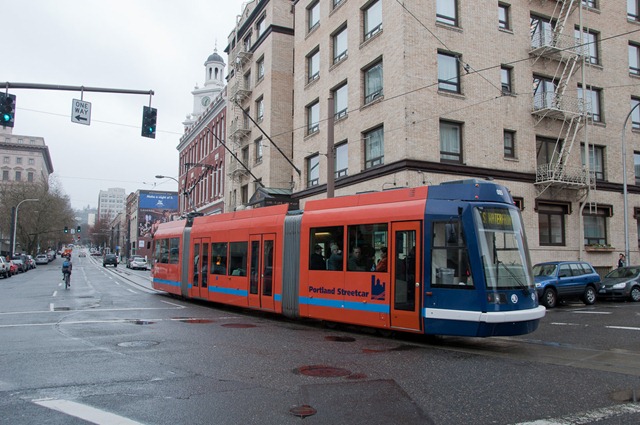 A street car, very flash looking.
Another type of street car, and a street.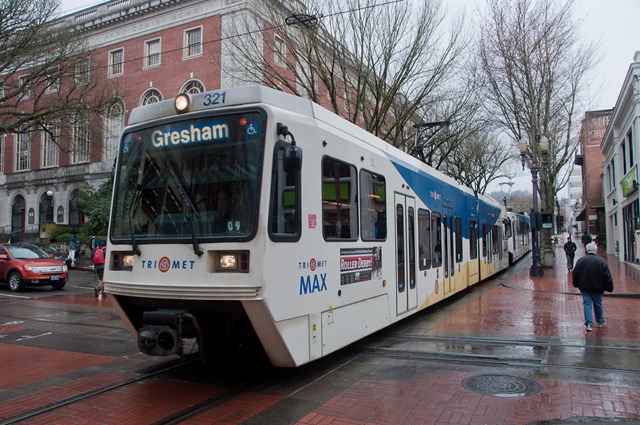 Portland MAX, also running in the street.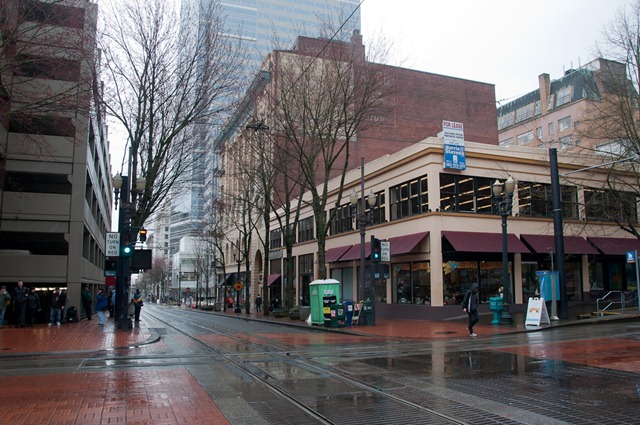 Another bit of street.
I like Portland in the rain, it has a nice feel to it, and the locals don't even seem to notice the rain, but then I hear Oregon is famous first and foremost for its rain.
I hopped back on the MAX and got off bit further along, cos there were some things I wanted to check out…
First up was the amazing silo:
Then there was the amazing Steel Bridge that has heavy rail & bicycle/pedestrian paths below, light rail and highway above, and lift towers. Apparently it is fairly unique in that the lower deck can be raised independently of the upper deck, allowing short ships to pass through without hindering highway traffic above. As far as I can tell, the lifting part of the bridge is still in operation.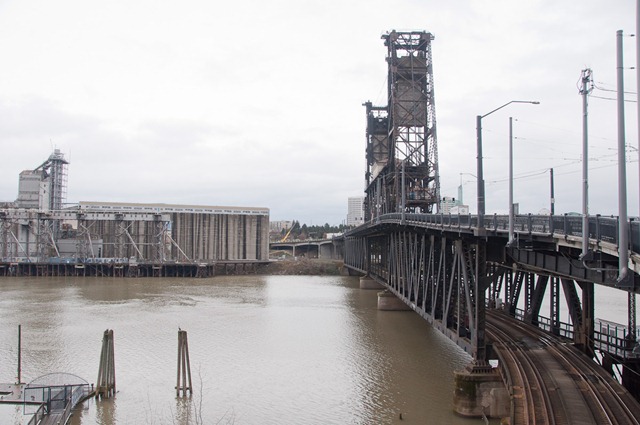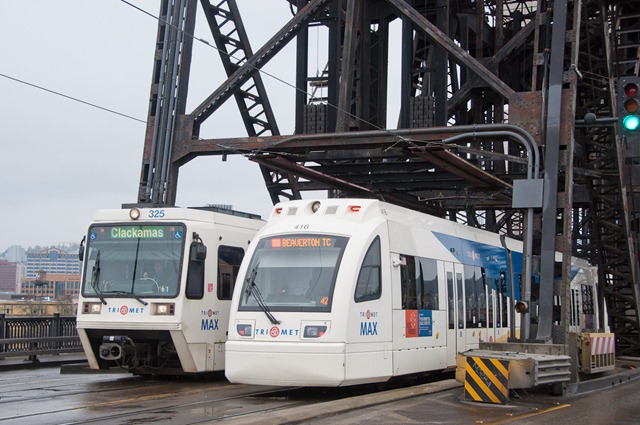 New vs old MAXes. At far right you can see the traffic lights that warn oncoming traffic to stop unless you have an amphibious car.
The join on the upper deck. The deck to the right is what is raised and lowered.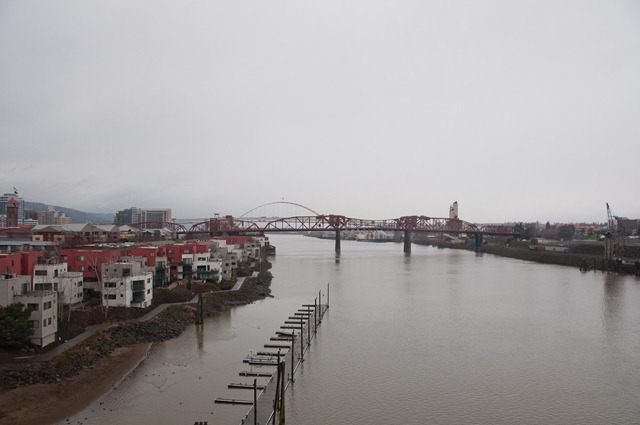 More of Portland's many bridges.
I wandered on further and found Union Station, where I found another nice bridge, and a guy training on a horse.
And Union Station itself: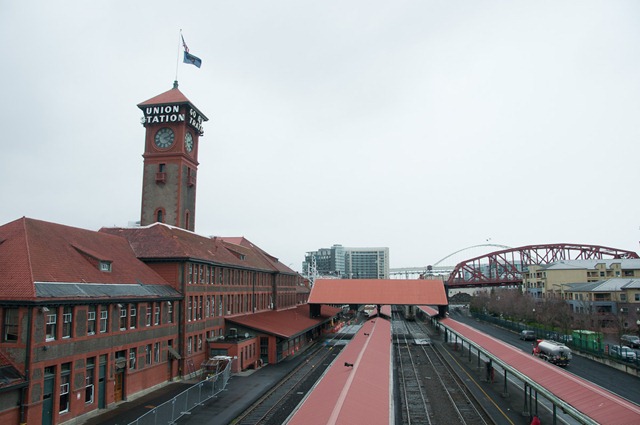 I tried to get onto the station to take photos of the trains themselves, but found station access was restricted to legit passengers only. Oh well.
Hopped back on the MAX and returned to Lloyd Center. Was hungry so went into the mall here and found an ice skating rink… uh?! Complete with kids practising their figure skating routines!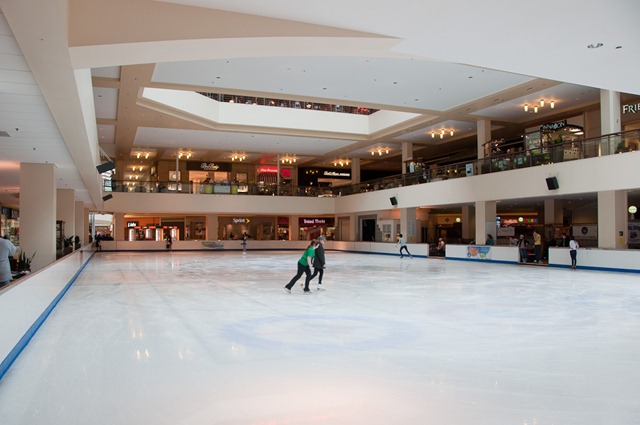 Eventually found some pizza, although it was nothing amazing and cost a lot more than the "$1.20 / slice" window front adverts I saw in Portland itself.
Fed and watered it was time to head off found the southern part of Oregon. I set the GPS and headed off towards Bend. GPS decided that the quickest route was not down the I5 but over Mount Hood! I didn't realise this of course, but figured something was up when we just kept driving higher and higher and higher, and started seeing turn offs for ski fields! I was watching the thermometer in the car and hoping it wouldn't go below 32°F because I didn't really feel like battling with snow on slushy roads while trying to drive over the tallest mountain in Oregon in the dark . Luckily things stayed at 33°F and I was soon whizzing down endless roads in the dark, big dark tree silhouettes looming all around me.
Drove on and noticed the scenery opening up and soon found myself in Madras (said MADres which was surprise) around dinner time, so stopped at a diner. After dinner I decided that Madras was big enough for me and found a motel for the night.