Flagstaff to Tucson
Yes I'm still alive :-) Had a lot of distance to cover on the 7th, but first had to do some stuff in Downtown Flagstaff. Went to the Downtown Diner for breakfast and naturally had chocolate chip pancakes (or hot cakes as they say). They were really nice, and very chocolately in the middle which was great, but filled me up and then some so didn't finish. Was amazed at how busy the diner was, considering it was about 11am on a perfectly ordinary Wednesday. Afterwards strolled down to the station and got a shot…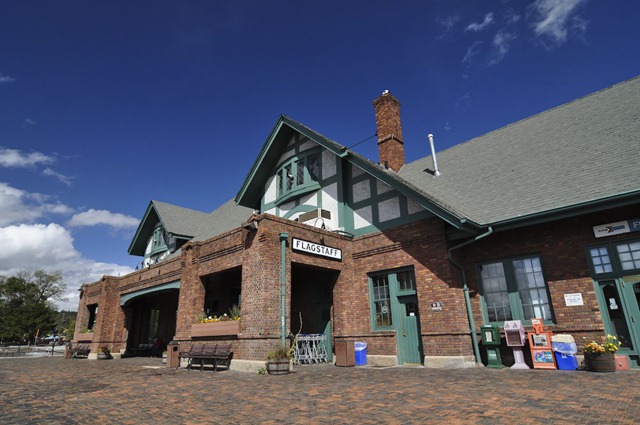 See, I said it was nice! On the way back I noticed Gene's Western Wear was open, so had to go have a look. The real deal folks… they have 3 isles of cowboy boots, an entire section on western saddles and paraphernalia, cowboy hats all over the place, and so on. You can even get your checked shirts there.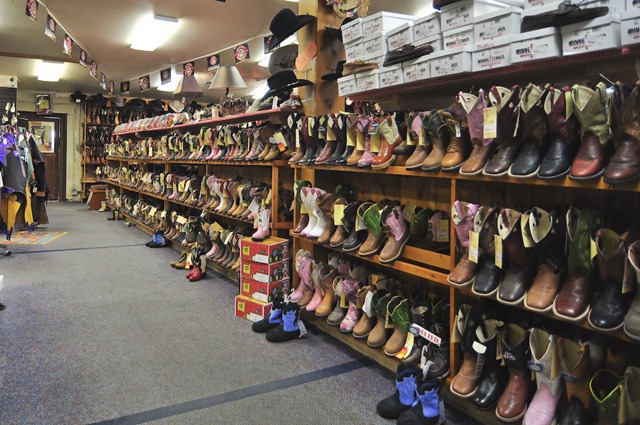 Then it was time to hop on I17 and head down for Phoenix. Roads around Phoenix were impressively crazy.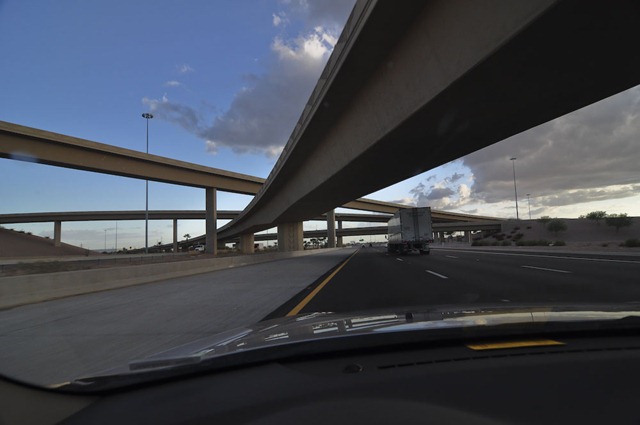 Started encountering a few cacti around here too; suddenly felt like we might be in the real Arizona with cacti and palm trees and desert.
In Phoenix I found a small train shop with some interesting older items, but pretty high prices. Got a few more carriages. About this point I noticed the car was starting to make a weird squealing noise from the front passenger wheel, usually exasperated by turning right, and sometimes going away if I braked and then released the brakes. But it sounded bad, so we went to a car wash and gave it a really good blasting. Quite a neat set up; you put in quarters and choose from the dial what you want to come out of the hose: bubbles, engine cleaner, tire cleaner, polish, high pressure water, and so on. They also had a bubble brush which pumped out great clouds of bubbles. Only criticism is that it went through quarters very quickly, so even though it probably only cost a few dollars, it felt like I'd put hundreds of coins in there.
Drove on in our nice shiny car and the problem seemed to have gone away. Drove down the I15 some more, got told to take a detour by the GPS so did that; probably saved an hour as we whizzed past mile after mile of clogged cars and road works.
Arrived in Tucson (Too-sonn, not Tuscan) and just as we found our motel the wheel started making noises again. Dangit! Not my idea of fun and put a bit of a damper on the evening. Had some Taco Bell at a rather bleak looking pre-fab restaurant; at least it was cheap. Squeaked our way back to the motel and made plans to phone the company in the morning and arrange a swap. At least they had a branch in Tucson. So that was the 7th; mainly a day of driving.